Prices for photographs of Architecture, Interior design, Hotels and Real estate
How much does an architectural photograph cost?
The price for an architectural feature depends on the purpose of the photographs (architecture, decoration, real estate, seasonal rental, hotel, etc.), the quality required and a number of different criteria (place and conditions for shooting, number of photos, circulation media, use and distribution of the pictures, design services required, etc. ).
As one criterion is quality, in the slide show I give examples of different renderings of the same picture :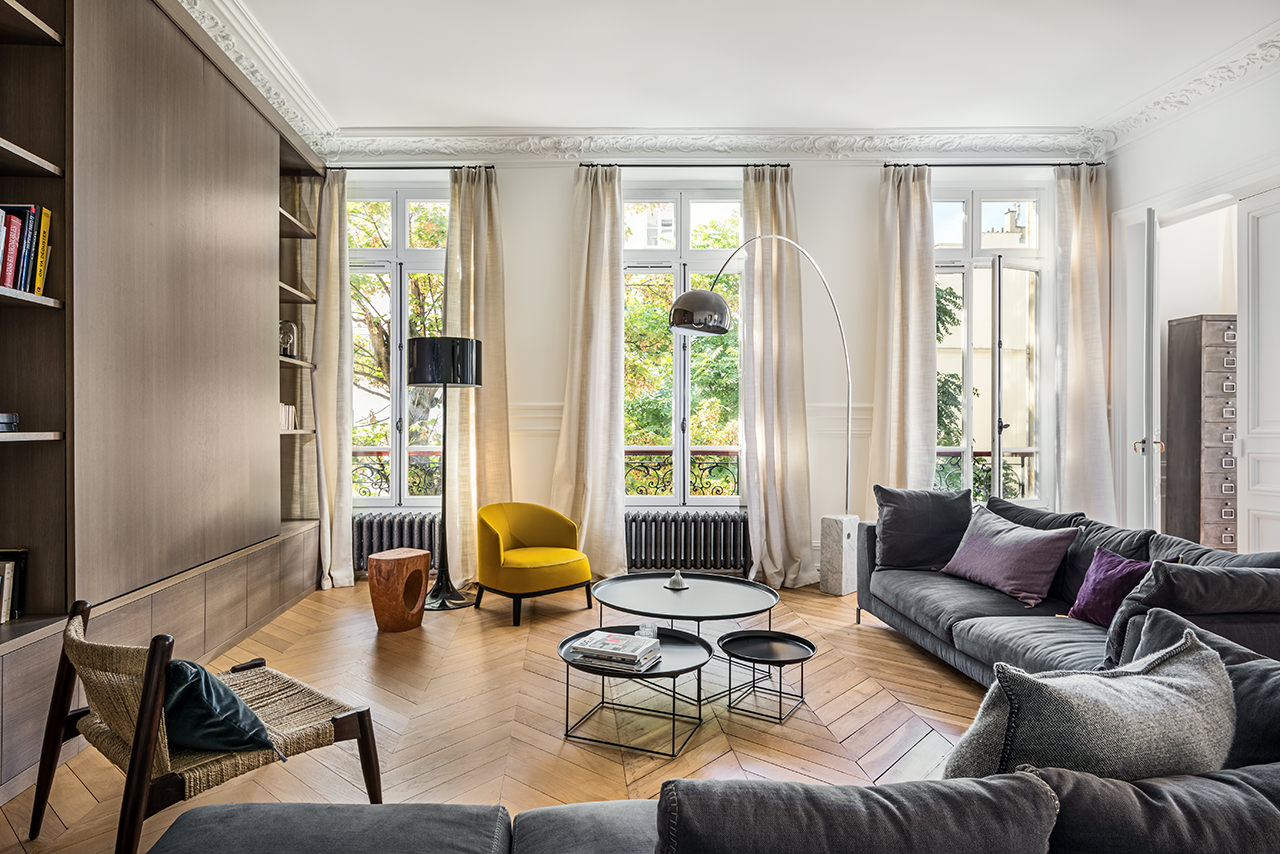 PRICES FOR PHOTOGRAPHS OF INTERIOR ARCHITECTURE AND DECORATION
Features on interior architecture or decoration require a high level of quality to optimise the presentation of the work of the architect or designer. It is not only a question of giving an account of an interior space but of effectively showcasing the skills involved, through the work of careful composition and framing, and restitution of the volumes, details, textures and colours. For this type of feature, quality takes precedence over quantity.
The time for photographing is 3 to 5 hours for around ten pictures and more than double that time for post-production.
The table below presents the different quality options for photographs of interior architecture or decoration.
ARCHITECTURAL PHOTOGRAPHY PRICES
Other criteria enter into the calculation of the price of an architectural feature: preparation time that may include reconnaissance, the shooting conditions, night pictures or day pictures, in the golden hour, blue hour, etc.
PRICES FOR REAL ESTATE PHOTOGRAPHS
Unlike the standard professional photographs most often used on advertising sites, I create Prestige or Special photographs of extreme quality. These photographs show your real estate, apartment or house, to advantage, through careful composition and meticulous management of the light to emphasise contrasts, textures and colours. Volumes and proportions are harmonious, the details highlighted and the colorimetry of the spaces respected. These pictures have great appeal and realism, with a rate of consultation of the ad multiplied by 3 compared to standard professional photos and a high degree of satisfaction after the visit.
It takes approximately 2 hours to shoot and touch up around fifteen photographs, whereas for standard photographs 30 minutes suffices to take the pictures and 30 minutes for touching them up. This is, of course, reflected in the price, but the result is incomparable and has a direct impact on the sale of the property.
PRICES FOR HOTEL PHOTOGRAPHY
PRICES FOR SEASONAL RENTAL PHOTOGRAPHS
PRICES OF PHOTOGRAPHS OF OTHER INTERIOR SPACES
Whether a store, a company, restaurant, theatre, recording studio, conference room, museum or any other kind of space, don't hesitate to contact me to produce your interior or exterior photographs.
* HDR (High Dynamic Range): picture composed of several photos taken with different exposures to render the entire dynamic range of a scene, from the darker areas to the brightest. The assembly can be done automatically by a software programme or manually for perfect control of the image rendering.
ARCHITECTURAL PHOTOGRAPHY CLASSES
In parallel to my work as a photographer, I provide individual instruction in architectural photography and interior photography through five modules.
Each 4-hour module is proposed for the price of €490.
Find details of the programmes on the training page (classes).
PHOTOGRAPHY TECHNIQUES
Producing a photo feature of architecture must meet requirements in terms of careful composition, precise framing, complex work on lighting and rigorous respect for vertical lines.
I produce exterior photographs in natural light from one or more images taken at different exposures and assembled in Adobe Photoshop to respect the differences in brightness between light and dark areas.
Interior photographs are taken using available ambient light (daylight, artificial lighting such as tungsten, neon, halogen, etc.), also from one or more images with different exposures, with the possible use of additional lighting from a fill-in flash.
Panoramic pictures: some shots may require the panorama created from different views assembled in Adobe Photoshop.
MY GEAR
Nikon and Canon digital cameras with full-frame 24x36 sensor
Nikon and Canon TILT/SHIFT wide-angle lenses
Nikon standard and zoom lenses
Vanguard professional tripod and Manfrotto geared ballhead
Preview and remote shutter release from digital station (tablet or laptop computer)
Polarising filter for managing glare
Fill-in flashes, Elinchrom studio flashes and colour-correction gels for interior photos
Development and touch up (retouch) using Adobe CameraRaw, Adobe Photoshop, DxO OpticsPro and DxO Viewpoint software